T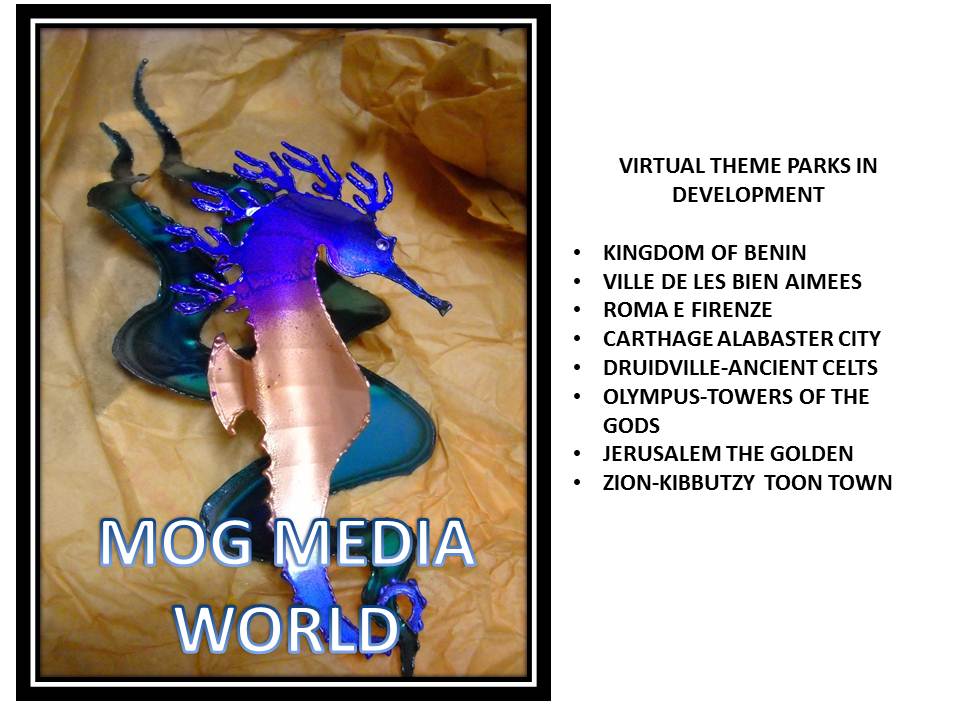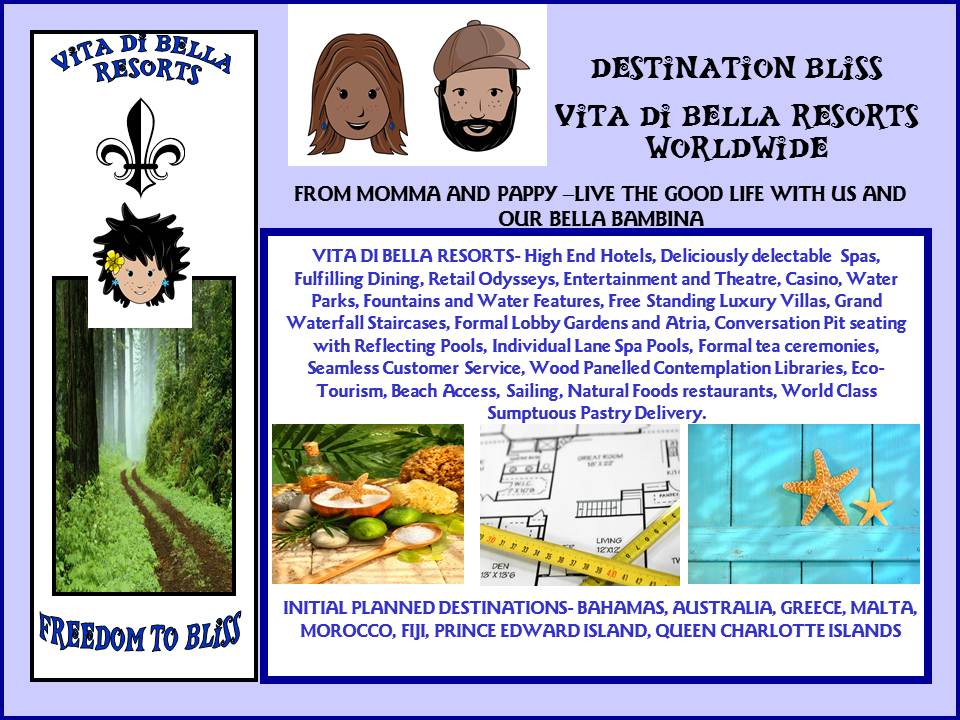 COMING IN 2014: VIRTUAL THEME PARKS

ADVENTURES OF BELLA MAPLE, MAMA BAHAMA AND SPORTY BAHAMA.. OWNERS OF THEME PARKS AND RESORTS AS THEY INTRODUCE YOU TO THEIR PARKS.



TV SERIES IN PRODUCTION 2013-2015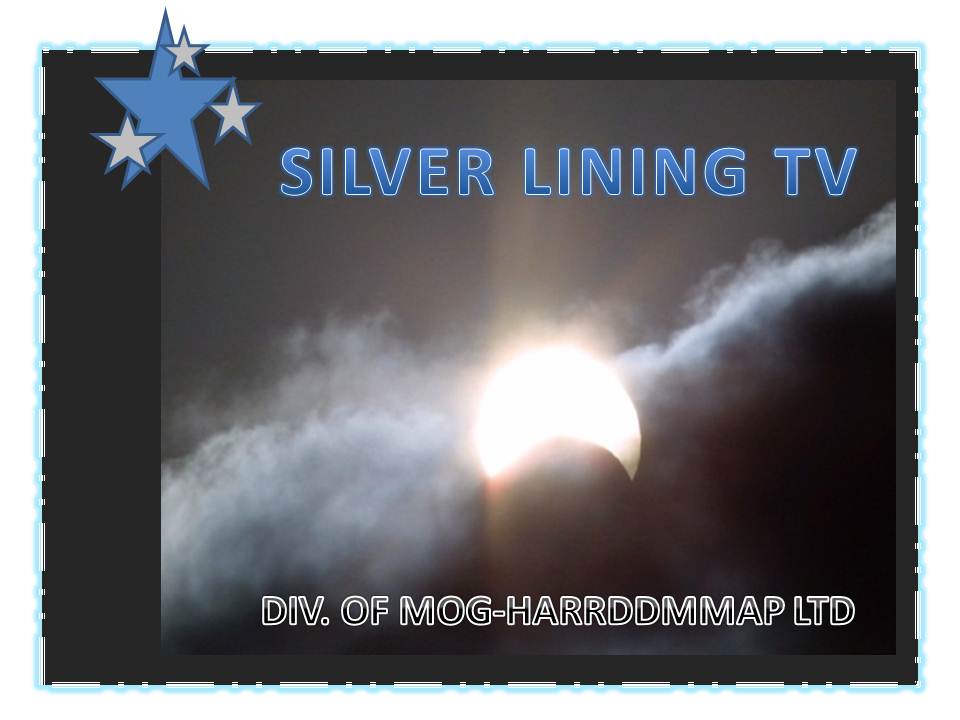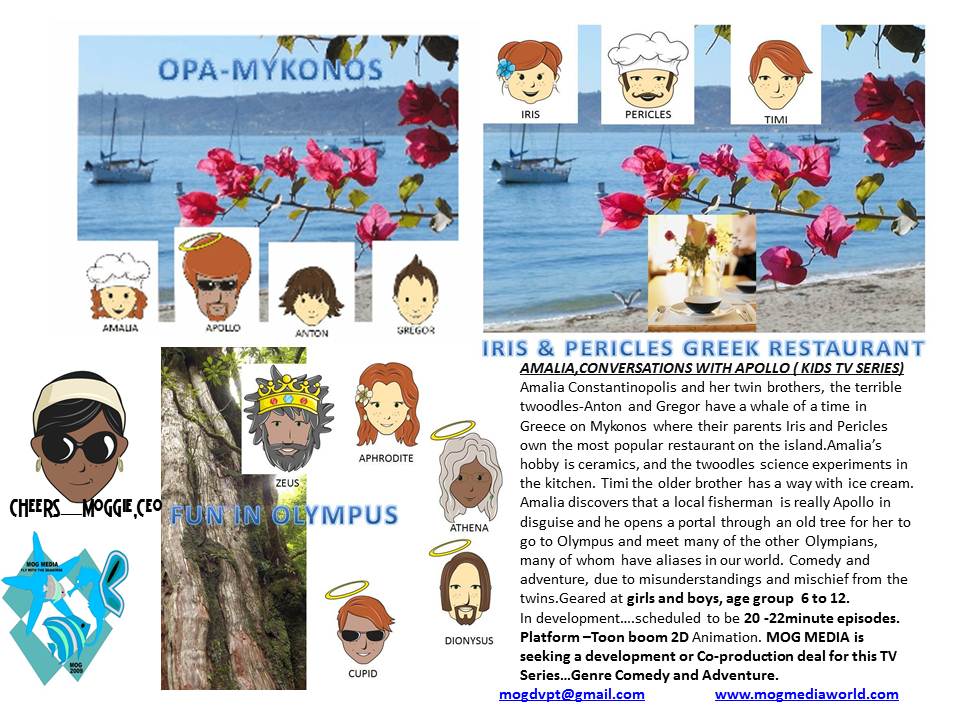 1. AMALIA-- CONVERSATIONS WITH APOLLO.(6 TO 11 YRS)

2. PENCIL AND RUBBY-ALPHABET KINGDOM ( -PRESCHOOL )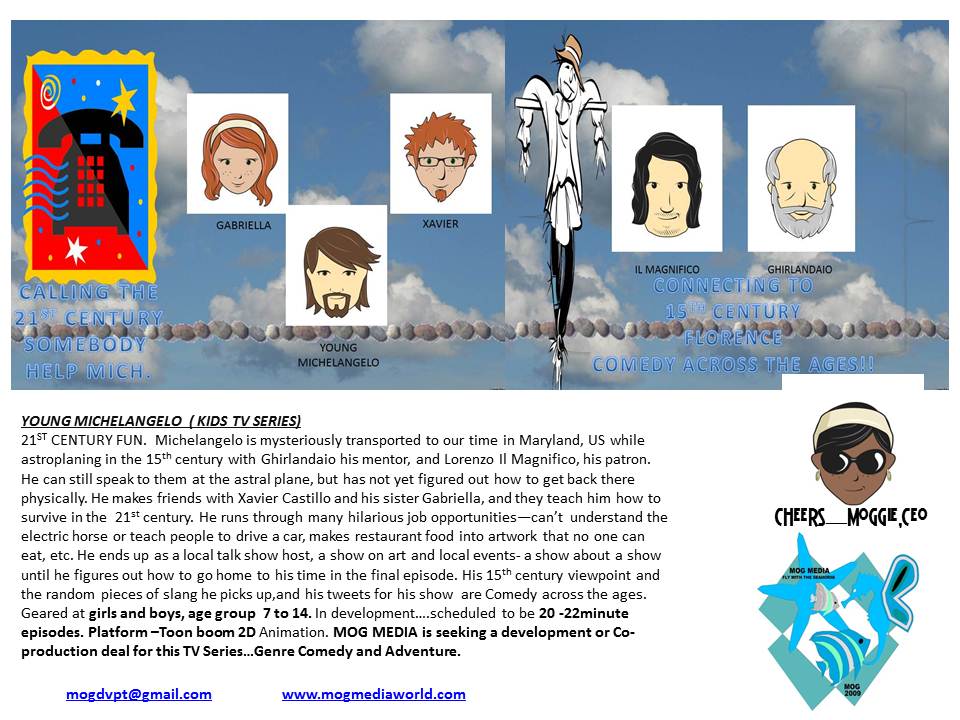 3. YOUNG MICHELANGELO-COMEDY OF THE AGES.( 6 TO 11 YRS)

FUTURE FULL LENGTH MOVIES:




PULLING NEW CHARACTERS OUT OF OUR HATS:IN DEVELOPMENT SCRIPTS FOR FULL LENGTH MOVIES:
1.LLOYD AND THE SEA HORSES OF ATLANTIS
2.BUTTERFLY ISLAND
3.CHLOE`S SYDNEY OPERA
MOG MEDIA ACADEMY--MATHS,DISCOVERY,LOGIC.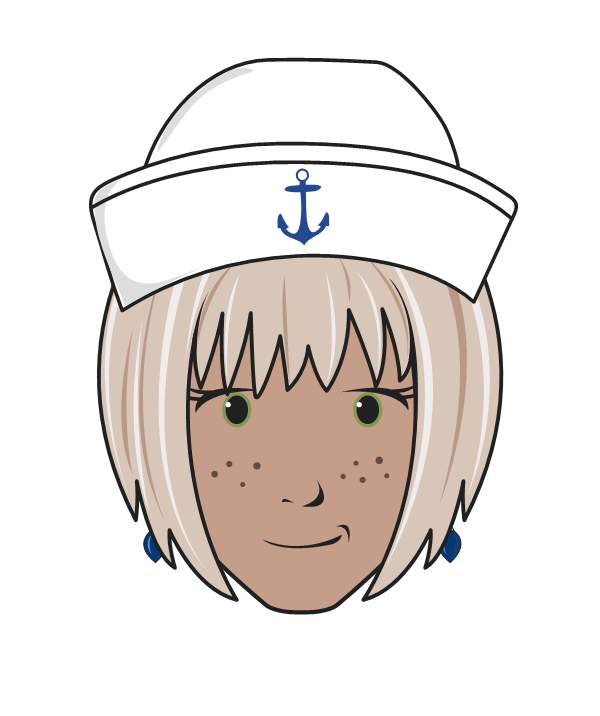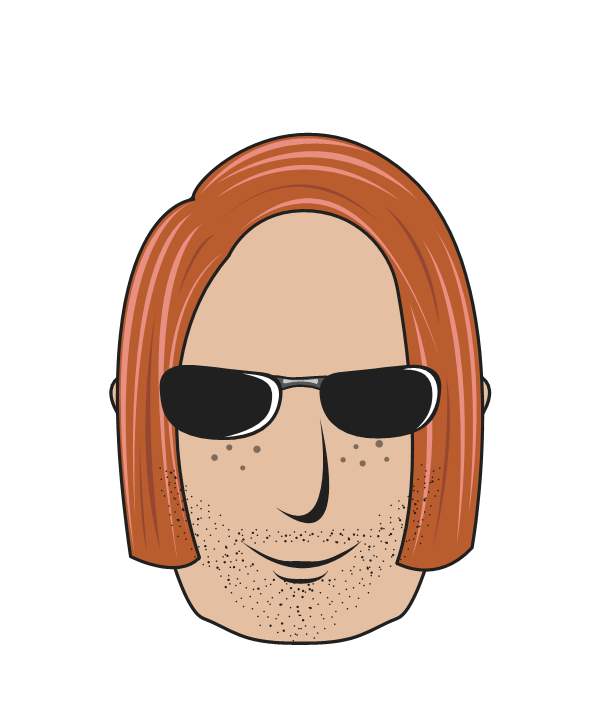 LIZZI LIVINGSTON AND KHAN2MARCOPOLO WILL COME OUT WITH EDUCATIONAL TV SERIES IN LATE 2014-EARLY 2015-``DIGGING EXPEDITIONS` WILL TOUCH ON MATHS, DISCOVERY AND LOGIC.